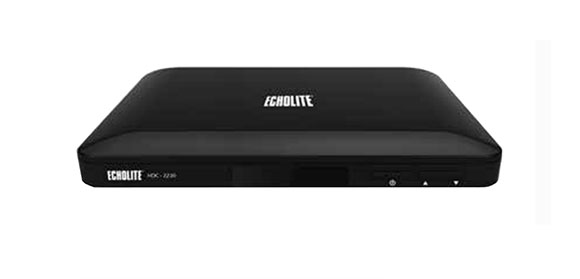 Opis
Sa Echolite HDC 3100 Set-Top Boxom ste u mogućnosti da pružite najkvalitetniji digitalni servis Vašim korisnicima.
Specifikacije
– Fully compliant with DVB-C digital TV reception standards.
– Support demodulation 64QAM and 256QAM for DVB-C digital TV signal.
– HDTV/SDTV MPEG-2 & MPEG-4 / H.264 decoding.
– Support 480i/480p/576i/576p/720p/1080i.
– Support CONAX CA.
– 16-bit color OSD display.
– HDMI output for High Definition.
– Support S/PDIF audio output.
– Support teletext/subtitle/multi-language.
– Support EPG.
– Channel edit function including Favourite, Move, Delete, Lock, Skip, Rename.
– Variable aspect ratio (4:3, 16:9) 4:3 Pan & Scan or Letter Box modes.
– Support USB 2.0 and OTA software upgrade.
– Support USB 2.0 PVR. MP3, AVI, DAT, MKV, MP4, MPG, VOB, WMA, BMP, JPG photo playback.
Download Pdf